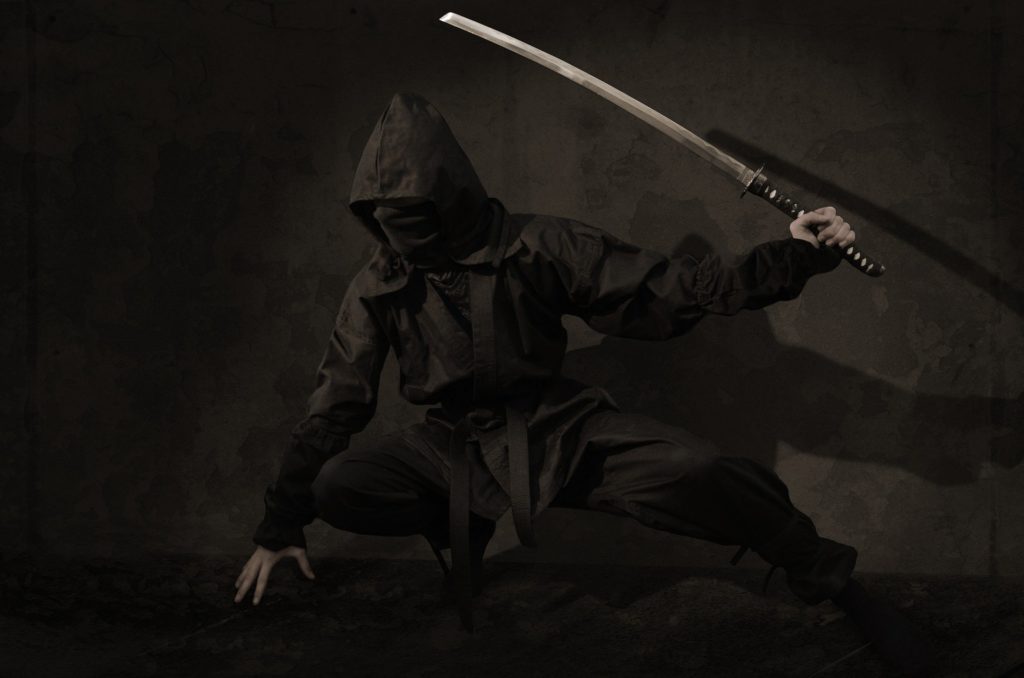 If you go to Tokyo or live in Tokyo, how about experience Japanese old culture?
You can experience fake sword lesson, real sword lesson, ninja star and Japanese drum in a downtown district of Tokyo.
If you post a picture of your experience of Japanese old culture in ninja/samurai clothes on your social medias, you will surely get lots of "likes".
This article introduces interesting Japanese old culture activities in a downtown district of Tokyo.
Samurai experinece
Aren't you interested in samurai training like Hollywood movies?
You can be an amateur samurai like "Kill Bill" and "Last Samurai" without long-year training. It's just a couple of hours lesson.
The following lessons are held in Tokyo downtown district.
Samurai sword fighting lesson
If you are interested in theatrical combat using samurai sword, you can take casual samurai sword fighting lesson at the following spots:
Japan Tatedo Association Tokyo
A professional swordfight arranger gives lessons. This program includes changing to a kimono and samurai sword lesson with a wooden sword. Asakusabashi is near some popular sightseeing spots like Ryogoku and Asakusa. The training center is accessible and just near the Asakusabashi station.
SAMURAI've
All instructors are professional samurai performers. This program also includes dressing up in a samurai costume and learning samurai sword fighting. The attraction points of this program are English-based and family-friendly, since any kids from different ages can also take this lesson with children's fee.
YUMENO-YA Asakusa
The attraction points of this program are English-based lesson and a wide range of outfit selections. Anyone whose age is over 5 years can join in this program. This program also includes dressing up in a samurai costume and learning samurai sword fighting. After the lesson, you can also rent kimono to walk around Asakusa area at YUMENO-YA with additional charge.
Real Sword Experience
Katanaba/Katana Slash
If you want to cut something with a real sword, you can do that at Katanaba. There is a knack in doing it but not so difficult to master. If you cut a thick straw roll smoothly, you can get unspeakable pleasure. It opens only Tuesday between 11 am to 5 pm. There might not be an English site available but travels don't have to worry since many foreigners have already visited and enjoyed the experience.
Armor Costume Photo
Samurai Armor Photo Studio
If you just want to wear samurai armor, you should visit Samurai Armor Photo Studio. It's located in Shibuya area so if you choose street shooting course, you can walk on the globally famous town wearing the samurai armor.
Ninja experience
Have you ever watched NARUTO and Azumi?
Even if not, you will love ninja and their culture after you visit the following ninja spots.
There are many types of ninja experience programs like ninja café and ninja guide services.
Below are the different Ninja experiences you can explore:
Ninja café / restaurant
Shinobazu Ninja Cafe
Do you want to see cute female ninjas? You can see them at Shinobazu Ninja Café in Akihabara. If you want to have a photo taken with them or play ninja star darts, you can do that with additional charge.
NINJA Cafe & Bar
It just opened in the autumn of 2019. The price of the course including food, drink, ninja experience and ninja costume rental is JPY 6,500. The ninja experience includes ninja star, blowgun and fake sword. Basically it's an entertainment café, so you don't have to order the course. You can just choose to casually enjoy ninja experience.
NINJA SHINJUKU
You can enjoy instagrammable atmosphere, meal and ninja magic. If you have time to visit the studio by taxi, you can have a real-like photograph with different scenery like a movie star with the touch of professional photographers. The average cost is about JPY 10,000 but they also offer kids plate starting from JPY 3,500.
Ninja tour
Ninja Rental (First eco branding)
If you want to have a photo wearing ninja clothes in Tokyo downtown with ninjas, how about ninja and ninja clothes rental service? A ninja tour guide will show you around Tokyo downtown with a metrocard. Basically the destination is the ninja's choice but you can go anywhere in the range if you ask to. When you go to Instagramable places like Imperial Palace, Asakusa, Shibuya or Tokyo Tower, you can have really interesting photos.
Ninja training
NINJA TRICK HOUSE IN TOKYO
If you just want to have casual ninja experience, going to NINJA TRICK HOUSE IN TOKYO is a good choice. You can have a photo with ninja and basic ninja experience at less than 2,000 yen. It's English friendly and family friendly.
VR NINJA DOJO
VR NINJA DOJO opened for foreign visitors in the spring of 2019 so it's not like a classical one but you can experience exciting ninja training like a game. The most interesting point of this program is using Virtual Reality. You can learn sword, ninja magic and throwing stars.
Ninja and Samurai Training
Ninja Samurai Dojo
If you want to experience ninja and samurai lessons at the same time, Ninja Samurai Dojo is a good choice. It's not just like a game program; they also have meditation and Noh movement lesson. You can buy some ninja clothes and items at their ninja item shop.
Tile Breaking
Have you ever seen some strong karate enthusiasts break tiles by their hand? Seems very difficult but exciting, isn't it? Tile breaking relieves your stress and it'd be a good memory of your travel.
Kawarana
You can even break one tile in a famous sightseeing spot, Asakusa. Kawarana has interesting discount service like kimono/yukata discount, stomach muscles discount and rickshaw discount. And if you bring your broken iPhone, you will have a discount. No reservation needed.
Japanese drum
Recently Japanese drum is getting popular among the youth. It's not only music but also a sport. You can exercise your whole body with strong sound and rhythm like a heartbeat.
Wadaiko HANADA
You can take a casual Japanese drum lesson in Wadaiko HANADA. The drum teacher used to play in Australia so there is no problem on English communication.
TAIKO-LAB
You can join drop-in class at TAIKO-LAB that is one of the largest Japanese Taiko drumming companies in the world.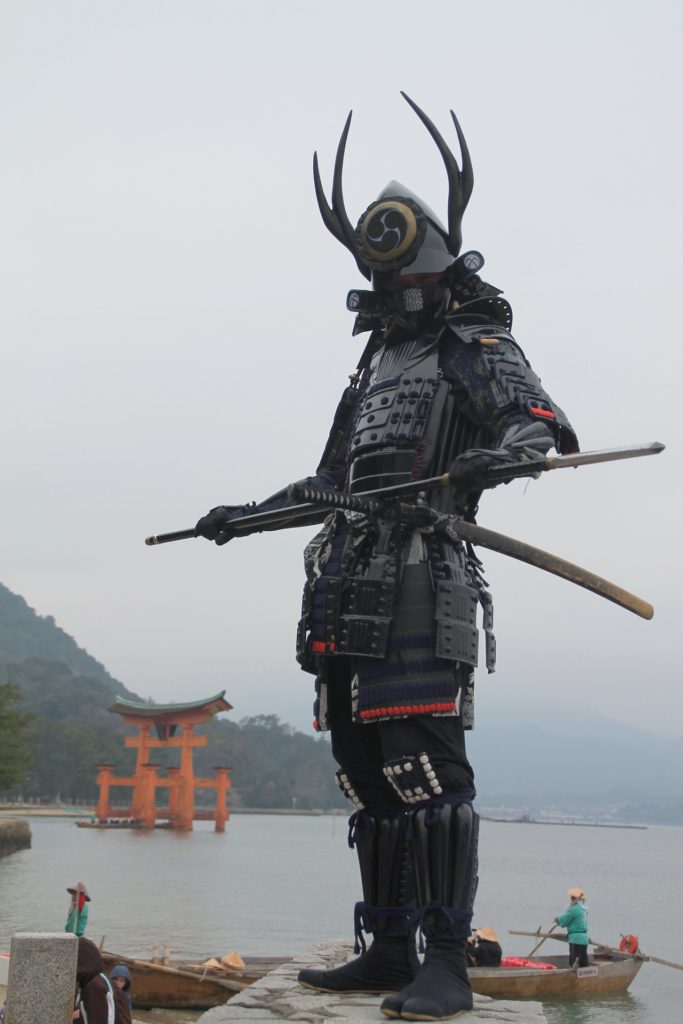 In Tokyo downtown, there are lots of Japanese old culture experience programs and cafés. You can choose from casual experiences to semi-serious lessons.
Find your favorite one and enjoy your travel in Japan!